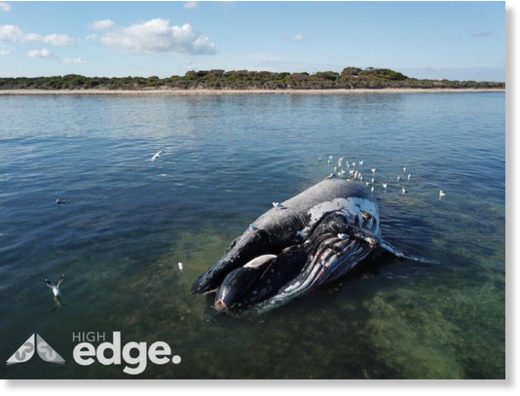 A whale has washed up at Boatswain Point and has died on a reef roughly 200m from the shore.
District Manager of the Lower South East, Ross Anderson from Natural Resources South East gave a comment on the current status of the whale and where it sits with NRSE.
"The animal is a Humpback whale and became stranded on the reef by itself," Mr Anderson said. "Any drag marks are likely to be as a result of tides and swell moving the animal in shallow water.
"The whale is now dead and we will be letting it decompose naturally."