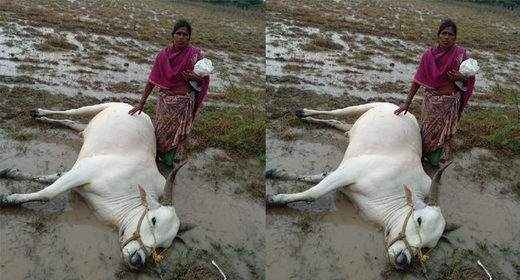 A bull was killed by lightning, while a farmer was tilling his field in Vemula village of Midjil mandal on Friday.
According to farmer Doddau Venkataiah, while he was tilling his field, he left the plough tied with the bull in the field and came out to take shelter from the sudden thunder showers.
However, as soon as he came out of the field, sudden lightning struck the bull, killing it on the spot.
Venkatiah has lost his bull worth Rs. 50,000 and he is helpless to carry out his farming without the bull.