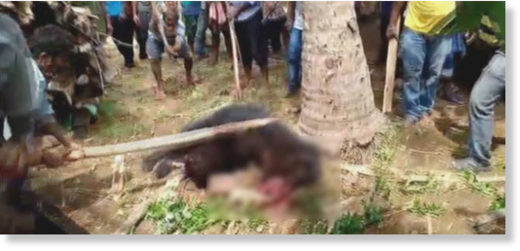 In an animal attack, a woman lost her life after a bear assaulted her in Erramukkam Village in Srikakulam district on Saturday.
The woman, identified as Urmila was immediately rushed to the hospital for treatment but succumbed to death on the way.
Seven others including Urmila's husband Tirupati Rao sustained injuries in the attack. Three of them are being treated at the Palasa hospital while the others were sent to Visakha KGH for emergency treatment
and their condition is said to be critical.
Following the incident, the Erramukkam locals mauled the bear to death. They stated that the forest officials didn't respond over their information given about the bear's attack due to which they beat the bear to death.