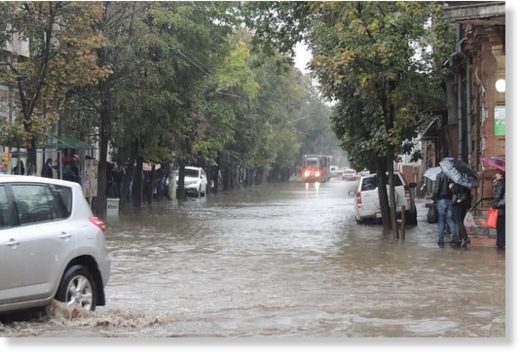 Footage from Russia's Krasnodar show the aftermath of strong rainfall that hit the city on Monday,
leaving buildings flooded and cars trapped under water.

Although the rain lasted for approximately 20 minutes, its intensity was enough to flood the roads and turn streets into streams of water.
Krasnodar's districts Yubileiny and Festivalny were especially hit hard. At least 10 drainage pumps were deployed to clear the areas.
No casualties have been reported, and according to the Russian Ministry of Emergency Situations (EMERCOM), the situation has been brought under control.