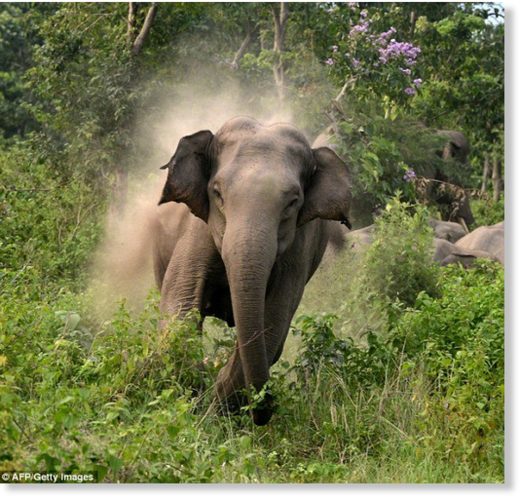 Between April 2017 and March of this year, more than 9,100 people have been reported dead because of animal attacks, stings from reptiles and scorpions. This record is considered to be the highest in the last five years, as stated by the Ministry of Health and Family Welfare in a query to the Right to Information. This is just the reports telling the rates
and there would be many more cases that couldn't have been possible to make it to the medical departments.
This brings to the average of 766 deaths every month for over 12 months.
According to the latest received data, from April 2018, there have been more 143 animal bites and attacks that also resulted in deaths in India out of which 140 cases of them were found to be from the rural areas.
The most number of deaths by animal attacks and bites in Madhya Pradesh was recorded to be 1,472 while Bengal and Maharashtra followed with 1, 101 and 905 deaths. There have been 400 to 700 numbers of deaths from the states of Karnataka, Tamil Nadu and Odisha all combined.
People who died due to animal bites in the time between April 2016 and March 2017 was 7,556 and people who died due to animal stings and bites from April 2015 to March 2016 is 8, 354.
Romulus Whitaker, a Padma Shri award winner and a world-renowned herpetologist was reported saying that anti-venom is not being distributed,
there are more than 50,000 snake bike deaths that are reported in India
which is a subject of shame for the government as hardly any major steps are being taken to control these huge numbers and save lives of the innocents.
From April 2017 to March 2018, 8,759 deaths from the 9, 191 deaths were reported to be from the rural areas. Tushar Ramesh Bhosale, Mumbai advocate who filed the RTI, has to say that the rate of death is increasing because of the poor medical facilities available in the rural areas in India. He was reported saying that, this data is only a glimpse of what is actually happening on the ground, and the number of deaths will only keep increasing if the anti-venom or anti-rabies vaccinations are not provided to the most remote healthcare facilities in India.
Because of the carelessness and poor first aid provided to the victims of animal attacks, people die every year in India and the rates of death is shocking. The government needs to make strict actions in order to reduce the death rates by providing the medicals and hospitals the required anti-venoms and proper treatment facilities otherwise the death rates will only grow.