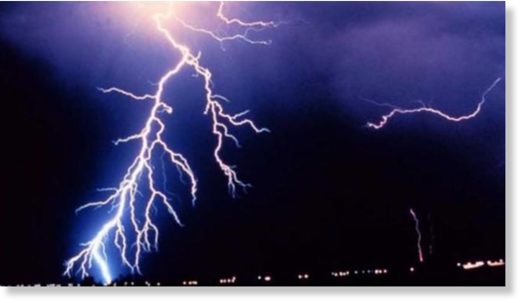 A lightning strike Friday killed a shepherd and more than 200 sheep and goats at the "Mosa Ka Mussala hilltop".
According to police, 45-year old shepherded Aleem s/o Kar Khan resident of Meethal village was grazing his flock of 200 sheep and goats in Malian when a lightning strike killed him and over 200 cattle on the spot.
Police said that the lightning strike caused fire that killed the sheep. After the incident locals reached on the spot and recovered the dead body of Aleem Khan and later buried in his native town.