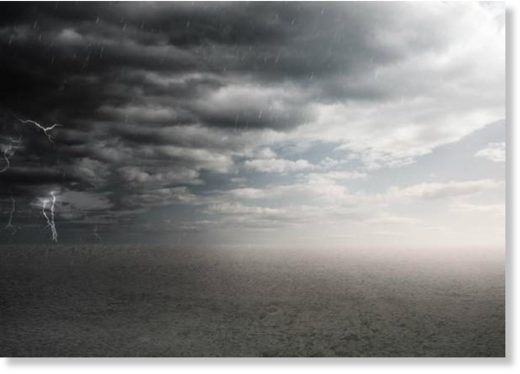 Nine persons were killed and others injured in lightning strikes and thunderstorms across the state.
Three persons were killed and some others injured after they were struck by lightning in separate incidents in Murshidabad, while one person died in the same district after a wall fell on him during a thunderstorm on Wednesday morning.

Three more were killed in Nadia. Two were killed in North 24-Parganas, while one was killed in North Dinajpore.
A thunderstorm, coupled with rain, lashed the district on Wednesday morning. According to an administrative official from the district, there was heavy shower in various parts of Murshidabad for more than three hours, when the accidents took place. The regional meteorological centre at Alipore has predicted thunderstorm in the city and its adjoining districts on late Wednesday night.
According to the police, two among the deceased were from Indrani village under Kandi sub-division, while the other was a resident of Bharatpur. Whereas in the third incident, a 35-year-old man, supposedly a manager of a brick kiln, died when a wall of the brick kiln fell on him at Sagardighi area of the same district.
Oliul Seikh (45) and Basidur Seikh (15), both residents of Indrani village, were returning home after ploughing a field when lightning struck them. The victims died at the spot. After being informed, police recovered their bodies and sent them to Kandi Sub-Divisional Hospital for an autopsy.
In the other incident, a class V student, Sajib Seikh, was playing in the rain with some of his companions at Bharatpur when lightning struck them. Two of his associates Roni Seikh (19) and Sohail Seikh (16) received critical injuries in the incident.
They are undergoing treatment at Kandi Sub-Divisional Hospital. It may be mentioned here that at least 13 people were killed and 20 others had been injured after lightning struck various parts of the state on Monday morning. Selim Seikh (35) died when a wall inside a brick kiln fell on him at Sagardighi during the storm. The victim was the manager of the brick kiln. Three other workers of the brick kiln were injured in the incident. They were rushed to Murshidabad Medical College and Hospital by the local residents.
One person was killed when portion of a wall collapsed and fell on him at Sagardighi area of the district, the police said.
It may be mentioned here that after Monday's incident in which 13 people were killed, various district authorities had issued an alert to all the blocks, urging people not to be in the open or working in the field to avert such incidents.