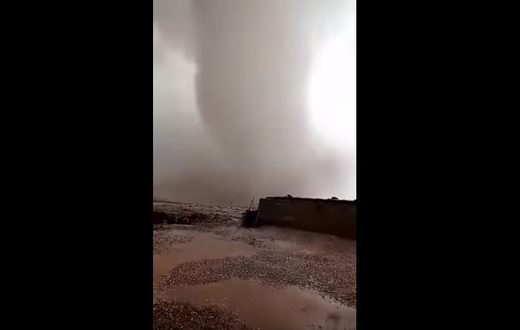 Extreme weather hit northern parts of Algeria on April 14, 2018 bringing destructive flash floods, accumulated hail and a large tornado in Batna Province reported
3bmeteo
.
Residents of Algiers were braced for flooding as more than
double the rainfall the Algerian capital receives during all of April
was expected to pour down last weekend. Rainfall of 25-50 mm (1-2 inches) was reported across north-central Algeria through Saturday afternoon according to
AccuWeather
.
Unusual weather is becoming more common in Algeria. In February Ain Sefra was covered in
snow for the second time
this year. Following a 37-year spell of no snow which ended in December 2016, the desert town in the country's northwest, has seen snow no less than four times.