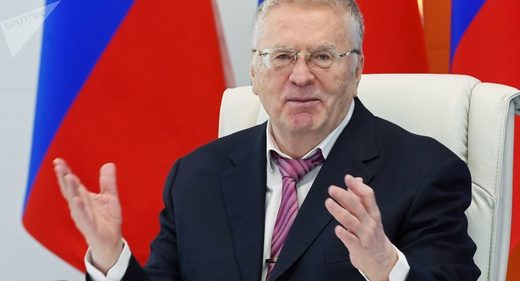 Vladimir Zhirinovsky, leader of Russia's Liberal-Democratic Party (LDPR) and a presidential candidate, has referred to spreading accusations of sexual harassment against men as an "epidemic," claiming that if the trend doesn't stop, the whole human race risks disappearing.
The 71-year-old politician, a five-time presidential candidate now on his sixth campaign, took to his Telegram account on Monday to caution followers that if the sexual harassment accusation "epidemic" continues,
"men and women will turn from loving each other to hating each other" and that it might lead to "humans disappearing as species."
The veteran politician, known as "the Russian Trump" for his hard-line rhetoric, has called on Russians to contemplate what the consequences of such public animosity could be. Healthy relationships between men and women may disappear completely, he warned.
"Just imagine: one half of humanity hates the other!" Zhirinovsky said, adding that he believes the same forces playing men and women off each other now are the ones that set in opposition "fascists and communists, East and West."
"The manipulators' goal is to prevent the healthy development of humanity, to place people under their command, to make them hostages of stereotypes and take advantage of that,"
the politician stated.
Last month, Deputy Chair of the State Duma Committee on Family Affairs Oksana Pushkina promised to amend existing legislation targeting sex crimes with a separate bill to make sure gender equality at work is enforced and sexual harassment punished.
The proposal came after movements such as #metoo and Hollywood's Time's Up, launched by those who have experienced sexual harassment and violence, have become a global phenomenon, a wave begun by a bombshell report accusing Hollywood producer Harvey Weinstein of rampant sexual misconduct.
The Russian presidential election is scheduled for March 18.