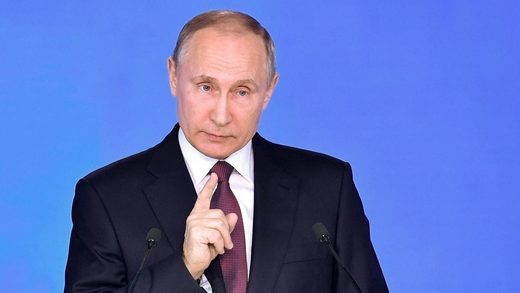 President Putin's 'state of the union' address to Russian legislators this week included an unusually blunt message to the self-styled 'masters of the universe' in Washington, DC: "
You never listen to us. Now, you listen!
"
Taking the opportunity to announce the completion of an overhaul of Russia's strategic nuclear arsenal, including some new hi-tech weaponry that he claims is unstoppable by any other military systems, Putin put the smack down on American pretensions to single-handedly ruling the world.
This week on
Behind the Headlines
, we'll discuss the significance of this development for world affairs, along with our regular round-up of recent events on the Big Blue Marble.
We're live from 12 noon - 1:30pm US Eastern, 5pm - 6:30pm UTC, 6 - 7:30pm Central European, this Sunday March 4th, 2018. If you can't tune in then, download the show from the
Sott Radio Network archive
!
Running Time:
01:44:27
Download:
MP3