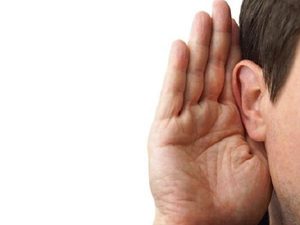 No, you're not crazy.
Those loud booms you've been hearing? The city of Springfield wants to know more about them.
City spokeswoman Cora Scott said Wednesday that the city has received two formal service requests and nine calls about the booms
in the past few weeks
.
And after more booms were heard early Wednesday morning, many more people are chirping about the booms on social media.
Scott said the city wants residents who have "experienced hearing or feeling" the booms to contact them with the exact time, date and location. Residents can call 417-864-1010, email city@springfieldmo.gov or post on the
city's Facebook page
.
Angela Edwards, 47, has lived her whole life in Springfield and said she has never heard anything like what she heard early Wednesday morning.
"This is something huge. This is something big ... I wouldn't know how to describe it. It was like a deep, loud boom," Edwards said. "It wasn't normal - whatever it was."
She lives near the intersection of West Kearney Street and North Fulbright Avenue and said she initially thought it was a shotgun blast from a nearby trailer park.
Then, Edwards said she heard the boom again and knew it was no gun. "I was kinda scared," she said.
Kim Roberts said she lives in north Springfield and heard a boom Jan. 25 at about 5:20 a.m.
"Everything rattled
," Roberts said. "My husband heard it from the shower."
A spokeswoman for the Springfield Fire Department told the
News-Leader
on Wednesday morning that the sounds were believed to be coming from Springfield Iron and Metal, a scrap metal yard near West Division Street and North Kansas Expressway.
However, Scott said she spoke with Fire Chief David Pennington about the booms and he said that Springfield Iron and Metal does not operate their crushing machinery at the time of the reported booms.
When a
News-Leader
reporter called Springfield Iron and Metal, an employee refused to comment on the record about the noises and said his boss did not want to speak to the media.
Samantha Melton, 35, said it seems like the boom is loudest near the Doling Park neighborhood. She said she's lived in Springfield her whole life and moved to the Doling Park neighborhood in 2016.
Melton said she's the heard the boom about
six times in the past two weeks
and has discussed the noise with neighbors and other residents.
Melton said some people think it's tires blowing out on the highway and some think it's trains connecting.
But Melton said it's definitely not tires and - having grown up near a train yard - it's not trains.
"There's a pattern to this," she said.
The booms are happening between 3 a.m. and 5 a.m., Melton said, and they're loud.
"It made me jump," Melton said of Wednesday's boom. "It shook the whole house. Interior doors were rattling."
Maybe it's a nearby junkyard, Melton said, but added that she doesn't know for sure.
"I can't figure out what the heck is going on," she said.
Douglas Gouzie, a professor of geology at Missouri State University, had a few ideas for what would cause such a noise - and what wouldn't.
Not earthquakes, Gouzie said, and not fracking.
Gouzie said some airports use propane cannons to scare birds away from the runway. A spokesman said the Springfield-Branson National Airport is not one of those airports.
There is hard limestone rock underneath Springfield, Gouzie said, and if someone was doing sewer work or construction, they might need to blast away that rock.
However, the city would almost certainly have to be notified for that kind of work, Gouzie said.
John Griesemer, the chief operation officer at Springfield Underground, said he doesn't know where the booms are coming from.
"We stopped mining in Springfield Underground a couple years ago," Griesemer said.
There have been some small blasts in the past weeks to prepare for additional expansions, he said, but there's no way those could be heard as far as away as the Doling Park area - where many people online reported hearing the booms.
When asked if there had been any blasts early Wednesday morning, Griesemer said no.
"That's an odd time," he said. "I don't know who's operating industrially at that time."
This is not the first time booms have perplexed the Springfield area.
In 2004, the
News-Leader
reported that a NASA scientist suspected a meteor was behind a loud boom that shook buildings in Webster County.
It turned out the mysterious boom was caused by a fighter jet that broke the speed of sound during a test run, according to a Boeing spokesman.
One woman said she wrote a letter to the governor about the jet, asking then-Gov. Bob Holden to do something about it.
"My dear old dog was throwing up all day from it," she said. "Our neighbor's cattle stampeded."