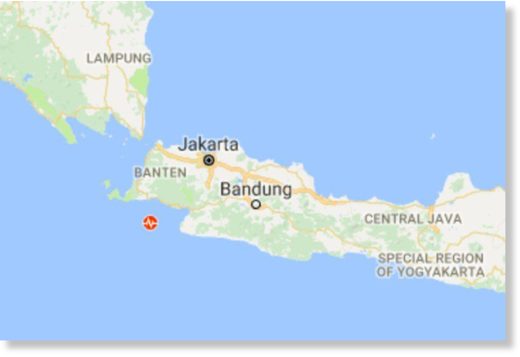 Buildings shake as tremors felt in Jakarta over 60 miles from epicentre
A moderately strong earthquake shook the Indonesian island of Java and the country's capital Jakarta on Tuesday.
There were no immediate reports of damage or injuries.
According to the US Geological Survey, the 6.0 magnitude quake was centered offshore western Java at a depth of about 43 kilometres (27 miles). The epicentre was about 153 kilometres (95 miles) southwest of Jakarta.
According to Indonesia's Department of Meteorology, Climate and Geophysics, the quake didn't have the potential to generate a tsunami and no warning was issued.
Buildings in the capital swayed for 10 to 20 seconds and some ordered evacuations, sending streams of people into the streets.
Indonesia, the world's largest archipelago, straddles the Pacific "Ring of Fire" and is prone to earthquakes and volcanic eruptions.
Source: AP