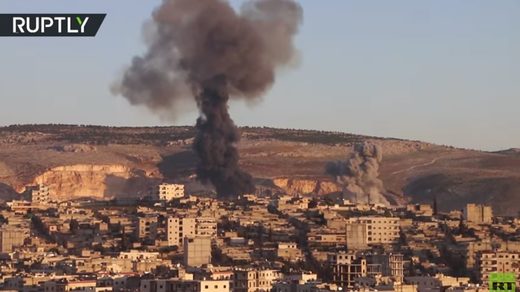 Turkey's General Staff today declared the launch of 'Operation Olive Branch', with up to 72 Turkish F-16 jets and multiple heavy artillery units targeting Syrian-Kurdish forces in the northwestern enclave of Afrin. Turkish media claims that Ankara had informed Damascus about the offensive "in writing," but Damascus says it received no such warning and has demanded that Turkish forces cease fire.
The Russian government, meanwhile, has blamed the Americans for this dangerous escalation, citing "
the Pentagon's uncontrolled deliveries of modern weaponry to pro-US militants in the north of Syria, which contributed to the rapid escalation of tensions and prompted the Turkish special operation
."
Indeed, this event is most likely a response to last week's announcement by the US that it was regrouping some 30,000 Syrian-Kurdish forces into a 'border force', a move that has apparently forced Turkey's hand. To find out why, and where this could lead to next, join us this Sunday on Behind the Headlines, from 12-2pm EST / 5-7pm UTC / 6-8pm CET.
Running Time:
01:30:00
Download:
MP3