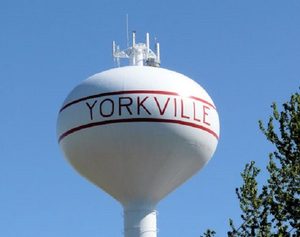 Was it a sonic boom? A UFO crash? A meteorite?
The source of a loud boom that shook houses in the Yorkville area Saturday afternoon is a mystery to law enforcement and other experts.
Sgt. Dave Lawson of the Kendall County Sheriff's Office said police were notified of the boom at 4:35 p.m. Saturday.
"This is a giant mystery," Lawson said. "I don't know of an easier way to say it. We had units out pretty much immediately in the area and we were unable to figure it out. We actually had off-duty deputies at home that heard it and felt it."
Lawson said the KenCom dispatch system received reports about the boom from as far as Plano and even one report from Minooka.
Lawson said he called the Federal Aviation Administration inquiring about a possible sonic boom from an aircraft.
"They said that was extremely unlikely, that all military presence was far north today," he said.
At the Yorkville Police Department, Deputy Chief Larry Hilt said he had a "couple calls" about the boom but that he has no idea what it could be.