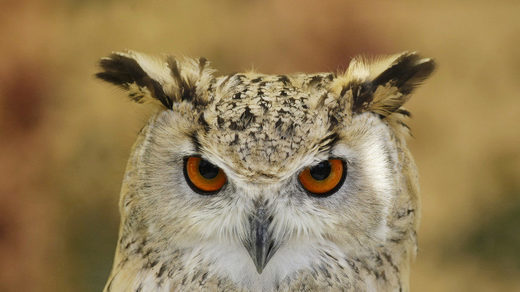 Officials at a Maine outdoor center have warned skiers about an "aggressive dive-bombing owl" which silently attacks people who enter its territory.
Pineland Farms took to
Facebook
to alert "winter outdoor enthusiasts" of an owl (most likely a Barred or Great Horned owl) that attacked a man and cut his head while skiing in the campus loop area,
reports
AP.
These owls become particularly aggressive during their mating and nesting period of January to March, according to the post, and skiers are advised to stay away from nesting areas whenever possible "until the young are old enough to fly."
"Owls are silent when they strike, so you will not hear it coming," according to the warning which also read like the plot of a terrifying forest-based novel. "Owls have been known to strike people," they added.
"If you must walk past a nest, wave your arms slowly overhead to keep the birds at a distance and wear a hat (or helmet) or carry an umbrella," the center advised.
In
2015
, around this time of year, owl attacks became so frequent in the City of Salem, Oregon, that park operators began posting signs warning pedestrians of the swooping assailant.