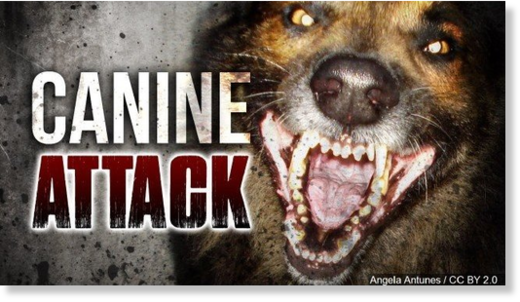 A 12-year-old girl, who had gone to answer nature's call outside her house, was killed when a bunch of dogs attacked her in a village under Markachcho police station area of Jharkhand's Koderma district on Sunday morning. Koderma is one of the five open defecation free (ODF) districts in Jharkhand.
According to the police, they got information about the girl, identified as Madhu Kumari, daughter of Umesh Singh, a resident of Bhagwatidih village in Markachcho (South) panchayat, was killed by the dogs on Sunday morning.
"The information we got was that the girl had gone to answer nature's call and was surrounded and attacked by a bunch of dogs. There were attempts by some children to shoo the dogs away, but it was too late.
They raised an alarm and alerted their family members. They also shooed away the dogs. But, by then, it was too late. No official complaint has been registered. We are treating this case as an accident," said Officer-in-charge (Markachcho), Arun Kumar.
Block Development Officer (Markachcho), Gyanmani Ekka, said that a preliminary inquiry has been conducted into the incident, particularly to find out why the family did not have toilet inside their house.
"In our initial inquiry, it has come to light that the family's name was not listed in the baseline survey of 2011, on the basis of which toilets were supposed to have been constructed. One of the reasons for the same could be that the family had a 'pucca' house and, as per criteria, only poor people with 'kutcha' houses were included in the baseline survey. In so far as that baseline survey is concerned, we have completed our target," said Ekka.
Ekka added that the victim's grandfather, who was a government servant, had got a pucca house made long back. His wife still gets pension. "The house, following division among brothers, has got divided in smaller units. While the family has another house in Bokaro, it is true that they had not got built toilet in their house," said Ekka. Umesh Singh, the victim's father, is reportedly working as a labourer in Koderma town.
Asked whether such houses would be undertaken into account when declaring a village ODF is concerned, Ekka said: "We will now consult our superior officers to find out ways of helping people to build toilets in such cases."
Koderma Deputy Commissioner Sanjeev Kumar Besra, who had initiated the ODF drive in the district, could not be reached for his comment.