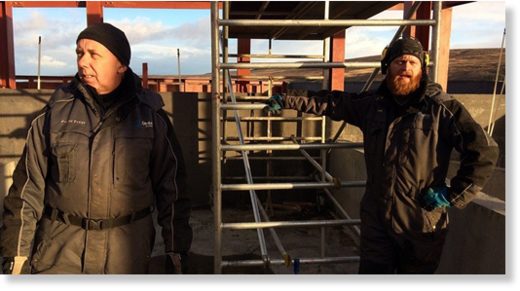 The Nordic country has become the first in the world to mandate equal pay as it has passed a law that makes it illegal to pay men more than women.
Comment:
The Equal Pay Act of 1963 is a United States labor law amending the Fair Labor Standards Act, aimed at abolishing wage disparity based on sex (see Gender pay gap). It was signed into law on June 10, 1963, by John F. Kennedy as part of his New Frontier Program.[1] In passing the bill, Congress stated that sex discrimination:[2]

depresses wages and living standards for employees necessary for their health and efficiency;
prevents the maximum utilization of the available labor resources;
tends to cause labor disputes, thereby burdening, affecting, and obstructing commerce;
burdens commerce and the free flow of goods in commerce; and
constitutes an unfair method of competition.

The law provides (in part) that:

No employer having employees subject to any provisions of this section [section 206 of title 29 of the United States Code] shall discriminate, within any establishment in which such employees are employed, between employees on the basis of sex by paying wages to employees in such establishment at a rate less than the rate at which he pays wages to employees of the opposite sex in such establishment for equal work on jobs[,] the performance of which requires equal skill, effort, and responsibility, and which are performed under similar working conditions, except where such payment is made pursuant to (i) a seniority system; (ii) a merit system; (iii) a system which measures earnings by quantity or quality of production; or (iv) a differential based on any other factor other than sex [...] [2]
Iceland has started the New Year with the introduction of a new law under which both government offices and private businesses will have to receive a special government certification on equal pay policies.
Those organizations that fail to prove pay parity will have to pay heavy fines.
Although there are similar provisions in places such as Switzerland or the US state of Minnesota,
Iceland
has become the first country to make it obligatory by law.
"The legislation is basically a mechanism that companies and organizations... evaluate every job that's being done, and then they get a certification after they confirm the process if they are paying men and women equally," according to Dagny Osk Aradottir Pind, a board member of the Icelandic Women's Rights Association, Al Jazeera reported.
It is essentially a mechanism to ensure women and men are being paid equally and it comes as a part of Iceland's earlier announcement that the country aims to eradicate the
gender pay gap
by 2022.

Comment: Ahh, the Wage Gap:


It's the Feminist Myth that just won't die, the same thing has been true since the 1970s:



According to the World Economic Forum's 2017 Global Gender Gap report, Iceland is already the most gender equal country in the world. It has held that position for nine consecutive years.
Iceland is followed by Norway, Finland and Sweden. The Global Gender Gap Report uses factors such as economic opportunity, political empowerment, and health and survival to calculate the state of gender equality in a country.
The new law in Iceland marks another step towards eradicating the gender gap. At present, nearly half of Iceland's parliamentarians are female lawmakers.