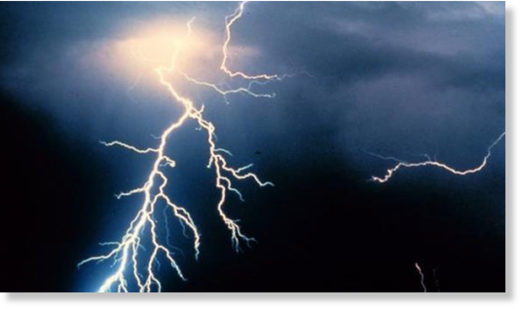 A 22 year old man of Lupili compound in Luwingu district has died after lightning struck him at the weekend.
Northern Province Deputy Police Commissioner Edwin Bwanga confirmed the development to Zambia News and Information Service in Luwingu today saying the incident happened on Saturday in the afternoon.
Mr. Bwanga named the deceased as Shame Mwape 22 who was struck by lightning in Maiteneke compound where he was working as a casual work of Freshino's company Limited engaged by China Henan Construction Company to construct drainages on the township roads.
It is alleged that Mwape was drawing rain water pouring from the roof of the building before he met his fate on Saturday afternoon around 15:00 hours.
He sustained serious burns from his left side of the body and died on the spot.
The body is lying at the district hospital mortuary waiting for burial arrangements.