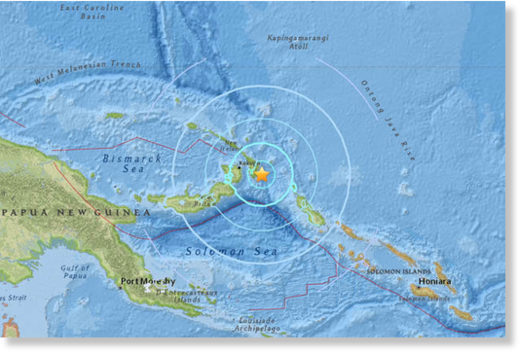 The huge quake was recorded 6.0-magnitude and measured 57.8km in depth.
It hit 78 miles east of the town of Rabaul at 7.11am UTC.
The country is situated on the Pacific Ring of Fire - at the point of collision of several tectonic plates.
In the region, a number of active volcanoes and eruptions are frequent.
And earthquakes are relatively common and sometimes accompanies by tsunamis.
The approximate population is believed to be about 51,000 people within 100km, Global Disaster Alert and Coordination System said.
According to the estimated fatalities on USGS, it is believed up to 10 people could be killed.
Meanwhile there were no immediate reports of any damage or injuries from the quake.