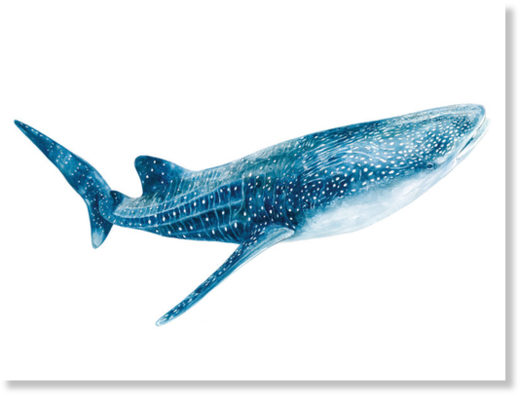 The carcass of a young female whale shark was found washed ashore on Mookaiyur seashore near Sayalkodi on Thursday.
On being alerted by the local people, a team of forest personnel, led by Sikkandar Basha, Forest Range Officer, Kilakarai, who is in charge of Thoothukudi range, inspected the carcass on Friday and buried it on the shore after postmortem by a veterinary surgeon.
The postmortem revealed an internal haemorrhage and the whale shark could have died after hitting against a rock or fishing vessel, he said. The two-year-old young whale weighed about 1.5 tonnes and measured 375 cm in length and 280 cm in circumference.
The length of the dorsal fin measured 47 cm and the caudal fin measured 76 cm, he said.
Whale sharks were declared as endangered species and protected under schedule I of the Wildlife Protection Act, 1972, he said.
This was the third whale shark, which inhabited in the Gulf of Mannar region, found dead since May this year. Carcasses of two adult female whale sharks were found washed ashore near Kunthukal seashore on May 7 and near the Pamban rail bridge on August 8.
On August 12, forest officials led by S. Sathish, Forest Range Officer, Mandapam range, rescued a five-year-old whale shark, also a female, when it hit the shore at Vedhalai near Mandapam and was struggling to get back into the sea.
The forest personnel transported the whale shark in a motorised fishing boat and dropped into the deep sea.