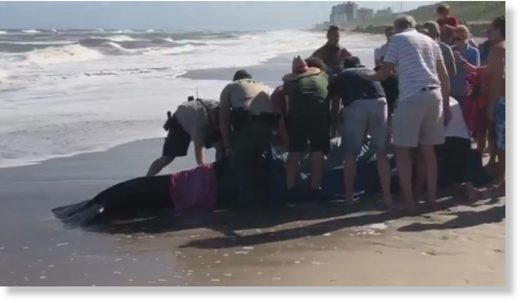 A baby Sperm whale that was stranded near the Juno Beach Pier on Wednesday has died, Jupiter police said.
Video posted to Twitter by Matthew Longfellow shows dozens of beachgoers trying to help the whale. The Florida Fish and Wildlife Conservation Commission was also on scene.
However, the whale died a few hours later while being sedated.
Marine officials say the whales usually come to shore when there is a problem. In this case, the baby came whale came to shore after being separated from its mother and being severely sick.
The whale will be taken to Harbor Branch, where experts will conduct a necropsy to determine the case of death.