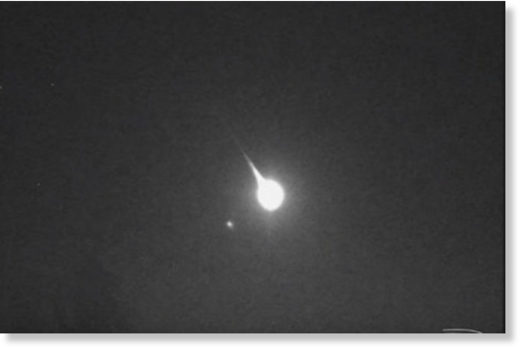 People from Fresno to Santa Rosa, California reported seeing a fireball across the sky Sunday evening around 5:24 p.m.
The American Meteor Society (AMS) received 19 reports from observers who said "the light got bigger before it burst, leaving a trail of smaller balls before disappearing," "it was a white streak followed by a few tiny fragments. Ended in the main fireball turning to a green color," and "it was flickering and sparkly, like a roman candle being shot across the sky."
South Shore resident Greg Felton said he was headed west on Highway 50 when he saw the bright ball across the sky towards Pyramid Peak.
South Tahoe Now contacted the University of California, Berkeley Astronomy Department, Beale AFB in Marysville and the National Weather Service in Reno before tracking down information on AMS.