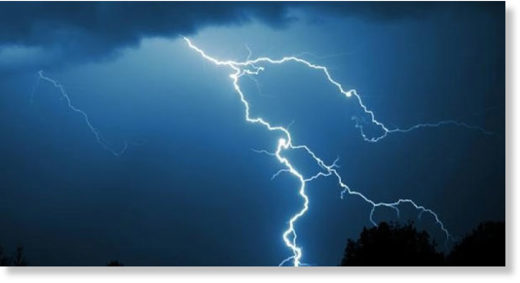 Two teenagers will be laid o rest today at Tobela settlement near Shakawe village after they were struck by lightning last weekend.
When giving a police update yesterday (Friday), Senior Superintendent Samuel Kgomo of police District No5 told this publication that the two siblings, a 16-year-old boy and 18-year-old girl were struck by lightning on Saturday afternoon as they were running from one house to another in their yard.
Their 63-year-old father who reported the case told the police that as it rained hard the deceased insisted on moving from the house they were in, as it had a porous roof, to another house in the yard. "Unfortunately as they tried to seek refuge at another house during the storm, they were struck by lightning and died".
Kgomo said the lightning further struck the house they were running to and burnt it to ashes.
Kgomo said it was imperative that people practice precaution measures during rain storms to avoid being struck by lightning. "Running in the rain as well as using cell phones are some of the examples that people should desist from when it is raining," he said