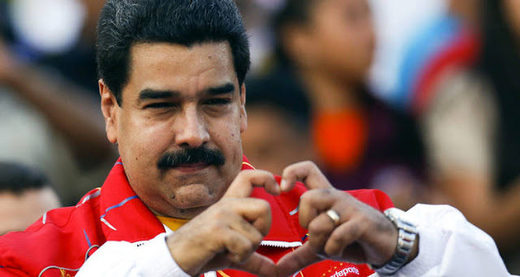 Russia will not demand Venezuela repay its owed debt in the amount of $ 1 billion for 2017 alone, said the head of Russia's Minister of Finance Anton Siluanov.
Thus, Moscow continues to support Caracas and the regime of President Nicolas Maduro. At the same time, there is no coherent reason to demand a return of the money from Venezuela which due to the severe economic and social crisis in the country, accompanied by a currency deficit, would not allow it to be payed off.
"
Venezuela turned to us for debt restructuring. The terms of this restructuring were discussed. We have worked out the conditions with the Ministry of Finance in general. If the Venezuelan side can quickly initial these agreements, there is every reason to agree and sign the terms of the restructuring before the end of this year
," the minister said.
At present, the conditions under which the debt will be restructured have already been prepared. The agreement must be approved by the Venezuelan authorities.
This is the second restructuring of Venezuelan debt on the part of Russia over the past two years. Earlier, in September 2016, the debt was of $2.84 billion. This money Caracas should begin to return only in March 2019 in equal installments within three years.
Under the new restructuring, the conditions are likely to be similar, so payments will begin no earlier than 2020.
In total, over the past 11 years,
Russia has invested $ 17 billion into Venezuela.
This includes loans from Rosneft for $6 billion as advance payment for the supply of Venezuelan oil.
Due to the fact that Russia will not receive funds from Venezuela, the Russian budget will be 54 billion rubles less than it could have been. The Commerce Chamber predicts that the amount of lost revenues will be greater as it is "almost useless" to wait for the return of these funds from Caracas. According to the IMF, Venezuela requires up to $30 billion annually to save the economy from collapse.
The economic situation remains very dire in Venezuela, inflation is expected to accelerate to 1660%
, as well as the continued devaluation of the national currency and the growth of public debt. 95% of Venezuela's economy has collapsed.