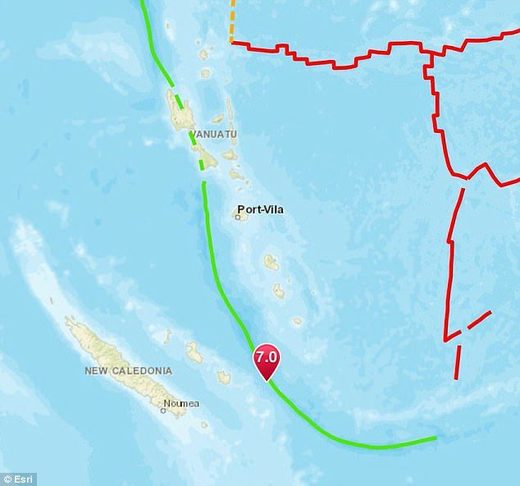 A major undersea earthquake of magnitude 7.0 has struck close to New Caledonia in the South Pacific, the US Geological Survey says.
The quake, which was at a shallow depth of 15 km below the seabed, did not trigger a tsunami, according to the Pacific Tsunami Warning Centre in Hawaii and the Joint Australian Tsunami Warning Centre.
The epicentre was located 117.48 km east of the town of Tadine, on the Loyalty Islands, part of France's New Caledonia territory.
There were no immediate reports of injuries or damage.
A spokesman for the government in Noumea, the New Caledonia capital, and staff of two hotels contacted by Reuters said they did not feel the quake.
Source: AAP - SBS Wires