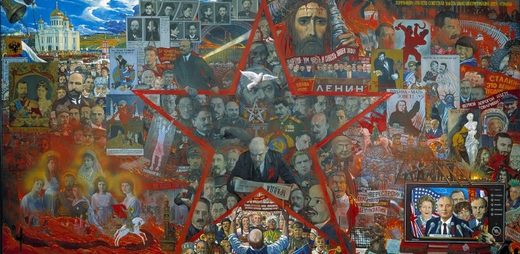 This month marks the 100th anniversary of the Russian October Revolution. Russia may be a vastly different place today, but there's no shortage of chaos in the world. The aftermath of the Catalan Independence Referendum is still reverberating. After Catalonian leaders refused to nullify the region's vote, Madrid took the nuclear option and activated Article 155 of the Spanish Constitution, dissolving the Catalonian parliament and assuming direct control in a move of questionable legality. For their part, Catalan leaders declared independence, calling for peaceful resistance to Madrid's attempts to deny the region's independence.
Over in the U.S., it has been 25 years since the U.S. government promised to release all their relevant JFK assassination files. The deadline came, and went. Trump could have simply allowed for what was promised; instead, he caved in to CIA and FBI pressure to delay the release for "national security reasons". While some documents were released, thousands were withheld pending redactions. Whether existing redactions in the publicly available files will ever be removed or previously withheld documents will ever see the light of day is up in the air. In six months, Trump has the power to delay them again, and so on, ad infinitum. The question is: what value are the documents, anyway?
For these topics and more, tune in to Behind the Headlines at 6-8pm CET (4-6pm UTC / 12-2pm EST), only on the SOTT Radio Network.
Running Time:
01:35:32
Download:
MP3