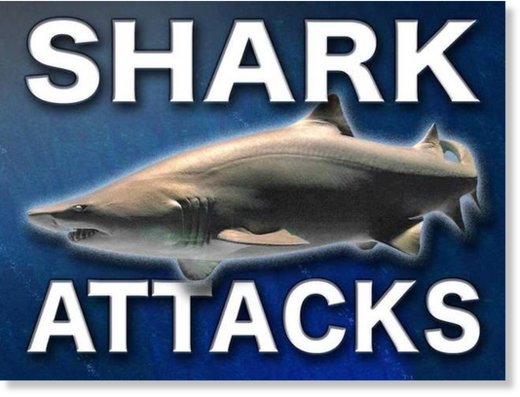 A surfer has been rushed to hospital after being bitten on the foot by a shark.
The 31-year-old swam to the shore at Birubi Beach in Port Stephens with puncture wounds to his foot at around 9.30am on Saturday.
He was treated by paramedics and an off-duty nurse on the sand before being taken to John Hunter Hospital when the 'bleeding became a bit of a problem,' a media spokesperson for the lifeguard tower told
Daily Mail
Australia.
Swimmers at the popular beach spot heard a shark alarm sound shortly after the attack and were asked to stay away from the water.
Birubi Beach has been closed while authorities decipher whether the injury was actually caused by a shark.
Officers from Port Stephens Local Area Command are working with officers from the Department of Primary Industries and Fisheries.
The incident comes just a year after a 2.5m great white shark was spotted on Birubi Beach causing terrified swimmers to flee the water in panic.
The iconic surf spot was recently chosen by the World Surf League to host the women's qualifying series finale, which was previously held at Cronulla in Sydney's south.