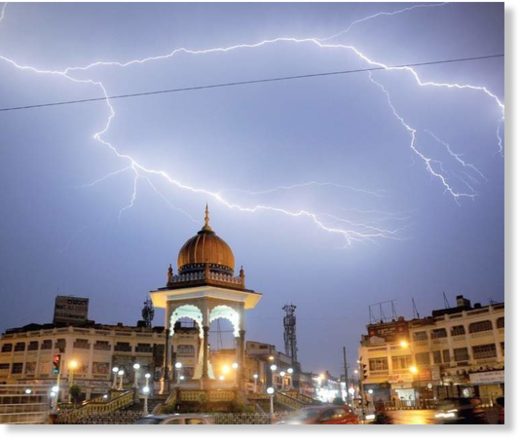 Rain after the drought was a welcome relief for the state this year. However, it also led to tragedies.
Lightning strikes have claimed as many as 75 lives to date this year.
Maximum deaths in the state have been reported from Mysuru (12), Haveri (7), Dharwad and Kalaburagi (6).
On an average, more than 100 people are dying every year in the state due to lightning strikes since 7 years. As many as 711 people have died in past seven years.
Recent deaths of six members in Periyapatna of Mysuru district and Koppal have triggered panic among the villagers. According to National Crime Records Bureau, every year around two thousand people die due to lightning in the country.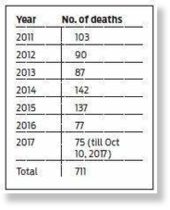 The experts say that more number of people die in the villages as they are mostly working in the fields. Also whenever there is rain, they take shelter under the trees. As trees are good conductors of electricity, people who take shelter under them are vulnerable. Even in cities, those taking shelters under trees are vulnerable to lightning strikes.
"People have to take shelter under protected roofs and not trees. Even if they are inside a car, the doors have to be closed," said Srinivas Reddy, director of Karnataka State Natural Disaster Monitoring Centre (KSNDMC).
An app to alert on lightning
Soon, a mobile application will alert on lightning with the help of censors. The project is expected to be implemented in next three months. "The censors will have the capacity to cover 100 km radius area and they can alert about lightning and thunder at least 40 minutes before," said Srinivas Reddy. "Since many farmers are not much familiar with the mobile applications, we would inform 22 lakh villagers in the state through our helplines, police and Panchayat Development Officers."