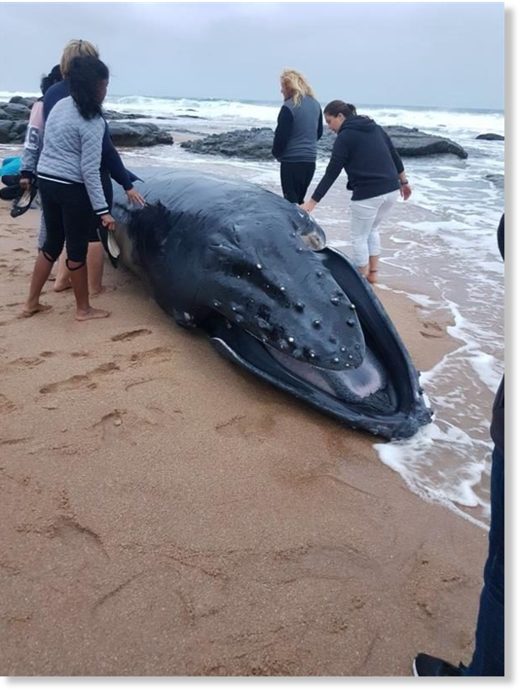 It is not known why the animal died.
The news of a juvenile whale washed ashore attracted hundreds of people to Oslo Beach this evening.
The whale was reported this afternoon by building contractors who had seen it on the beach while working at a nearby house.
The KwaZulu-Natal Sharks Board was summoned to inspect the mammal, estimated to weigh between two and three tonnes, but it was already dead.
Michael Muller, manager of the Lower South Coast SPCA, said the onus was now on the municipality to remove the carcass.