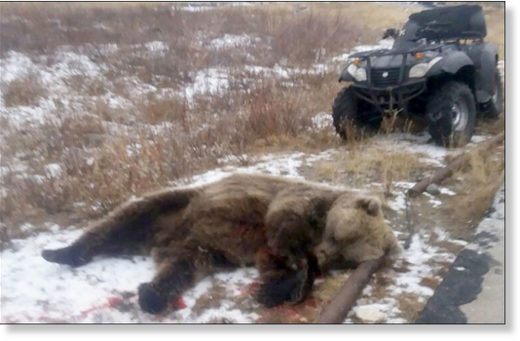 Boy was mauled to death, his sister managed to escape and raised alarm.
The attack came in the village of Kheta on the Taimyr peninsula in northern Siberia, some 1,747 kilometres north of the regional capital Krasnoyarsk.
The twins were playing on a helicopter pad when the bear appeared. The little girl ran away and called for help as her twin brother was pulled away into bushes.
Olga Degid, Russian Investigative Committee representative, said: 'Children were playing outside when a brown bear walked towards them, grabbed a six year old boy and killed him.'
Locals killed the bear several hours after the attack, she said.
The Investigative Committee is carrying out a check on this incident.