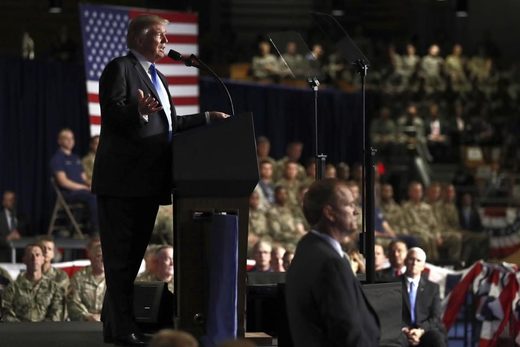 Promises, promises. Trump is finally receiving decent coverage in the mainstream media, which is bad news because it likely means he has truly caved to the US 'deep state'. As 'bipartisanship' returns to Washington, it's all-systems-go for US foreign policy (which never really skipped a beat). Should we have expected any different outcome?
The 'Islamic State' between Syria and Iraq has all but ceased to exist, but the Endless War
on
of Terror continues to spread, recently taking new form in Myanmar. Uniformly presented as the 'plight of the poor Rohingya people' versus their 'evil Burmese oppressors', this week on
Behind the Headlines
we'll show how this latest conflict zone fits into the Endless War on Terror and the Bottomless Pit of US Hegemony.
Join us from 6-8pm CET (4-6pm UTC / 12-2pm EST) for critical context the MSM leaves out of its story-telling.
Running Time:
01:50:10
Download:
MP3