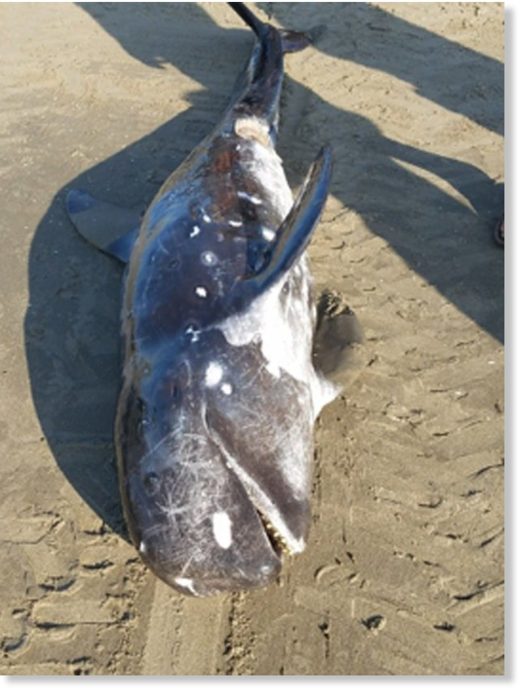 A 10-foot whale was discovered dead on a Grand Isle beach Friday morning (Sept. 15),
the second found there in two months and at least the fourth on the Louisiana coast this year
. The whale was hauled to a nearby state park by the town's Public Works Department for investigation.
The whale appeared to have bite marks on its underbelly, town supervisor Christopher Hernandez said. "It looked like a shark might have gotten to this one," he said.
A 27-foot female sperm whale was discovered on the same beach in August. "It took everything we had to move it," Hernandez said. "I had my forklift, my backhoe. That was huge."
Both whales were turned over to the Louisiana Department of Wildlife and Fisheries for necropsies and study.
It's unclear whether the latest specimen was also a sperm whale. If so, it could be the fourth sperm whale found stranded along the Louisiana coast within the past year.
Sperm whales are classified as endangered in the Gulf of Mexico under the federal Endangered Species Act. It is illegal to interact with the marine mammals whether they are dead or alive.
Both of the Grand Isle whales were discovered shortly after they washed ashore. "It's fresh," Hernandez said of the latest find.
Source: The Times-Picayune