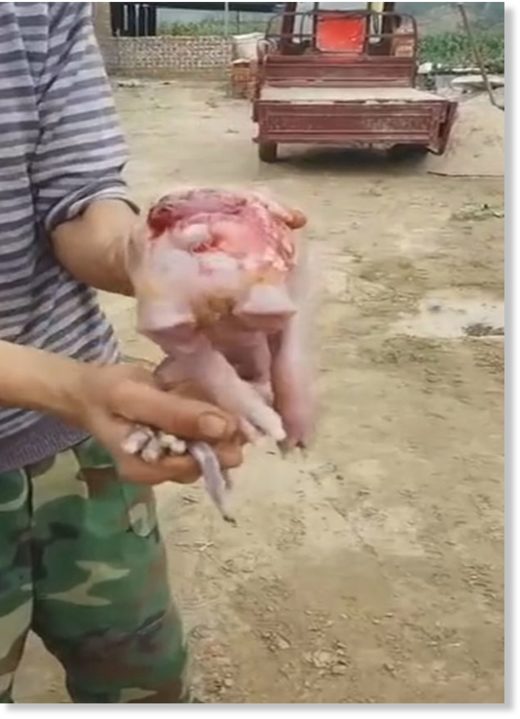 This piglet has left farmers baffled after it was born with two heads, two noses and three eyes.
Fears have emerged for the deformed animal's survival following the strange birth on Tuesday at a pig farm in Wangcha, a village in China's Shaanxi province.
Puzzled farmers shared a recording of the mutant piglet, which was born among a litter that is not believed to have suffered the same fate.
Currently, farmers say the piglet is alive - but because of its deformities, it is not known how long it will survive.
Another "mutant piglet" with two bodies and eight legs died minutes after being born on a Chinese farm earlier this month.
Villager Gao Baiqi, who owns the sow, said he had "never ever seen anything like it" and was shocked by the piglet which appeared to have a parasitic twin.
Gao, who lives in Fe County in Linyi City in China's eastern Shandong province, said he found the conjoined twins together with the rest of the sow's litter after they were born.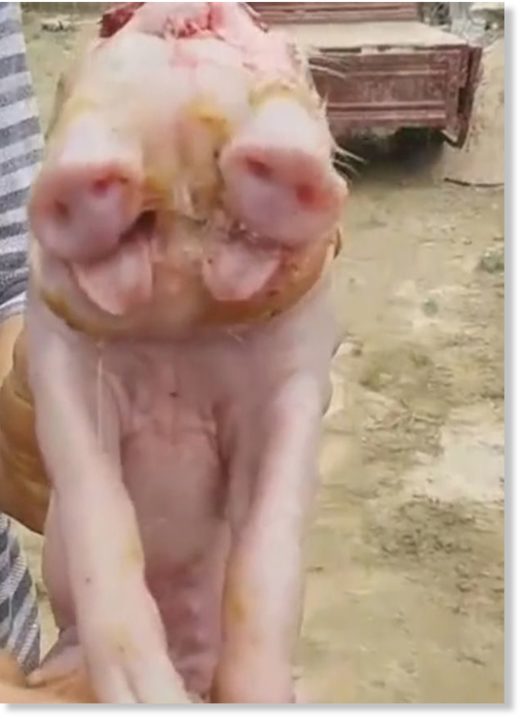 The animal, born with underdeveloped skin, kicked and struggled, and Gao had planned to hand-rear it before it suddenly stopped breathing.
"Besides having one head, two bodies and eight legs, the piglet appeared normal and had all other organs," Gao said.
It sadly died minutes after being born.