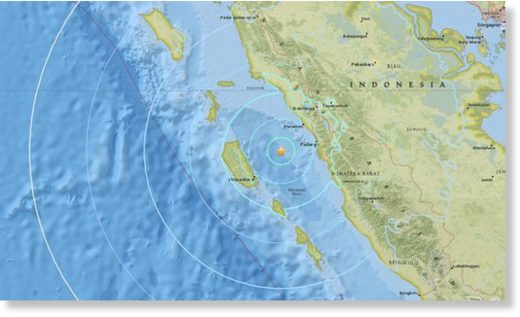 The quake registered 6.2 magnitude on the richter scale and happened just off the coast of Padang.
Witnesses have reported feeling the impact of the quake on the mainland as it shook homes.
The quake strike at around midnight local time.
One witness said: "Enough to wake me from sleep and long enough to make me panicked"
Another said: "This tremor feels quite strong. Lamp shaking, and you can felt it when you are standing."
The force the quake - which was at a depth of 31 miles - has also been felt in Kuala Lumpur, Malaysia.
No tsunami warnings have been put into place, with earthquakes needing to be a magnitude 7 or higher.
Buildings are expected to be damaged by the earthquake.