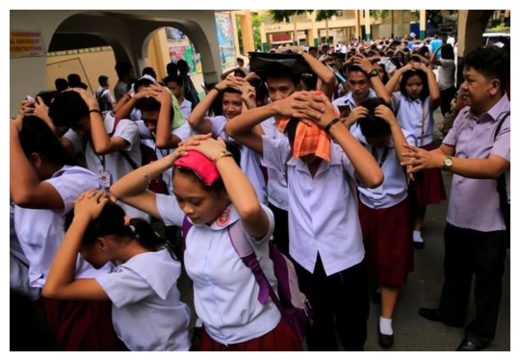 A deep earthquake of 6.3 magnitude has shaken off Luzon island in the northern Philippines, rocking capital Manila.
Office workers in the capital left their buildings but no damage was apparent after the quake struck about midday Friday.
The Philippine Institute of Volcanology and Seismology said the earthquake's epicenter was five kilometres (three miles) southwest of Batangas province's Lian town at a depth of 173 kilometres (107 miles).
The
US Geological Survey said the magnitude was 6.2.
The institute said no damage is expected. Deeper epicenters often cause less damage at the Earth's surface, though they can be widely felt.
No tsunami warning was issued by the Philippine Institute of Volcanology and Seismology, which put the magnitude of the quake at 6.3, and said it expected aftershocks.