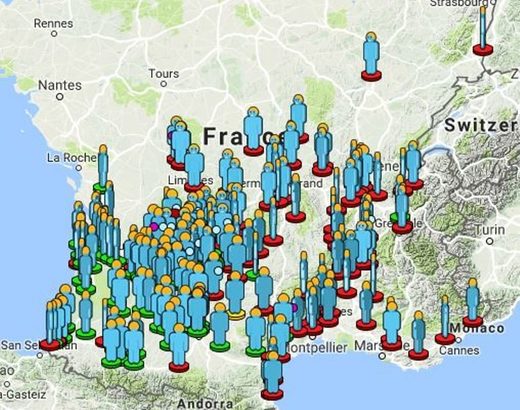 The American Meteor Society (AMS) has received over
175 reports
about a meteor fireball seen over southern France (Auvergne-Rhône-Alpes, Nouvelle-Aquitaine, Occitanie, Provence-Alpes-Côte d'Azur, Grand Est and Bourgogne-Franche-Comté) on Friday, August 4th 2017 around 21:11 UT.
The phenomenon was visible from Bordeaux to Marseille, reports
South West
. On Twitter, several Internet users have expressed their awe at observing the green fireball. An accompanying boom sound was also
reported
by some according to the AMS.
A webcam also captured the meteor fireball over the Massif Central.
A close up image shows the fragmentation of the fireball more clearly.