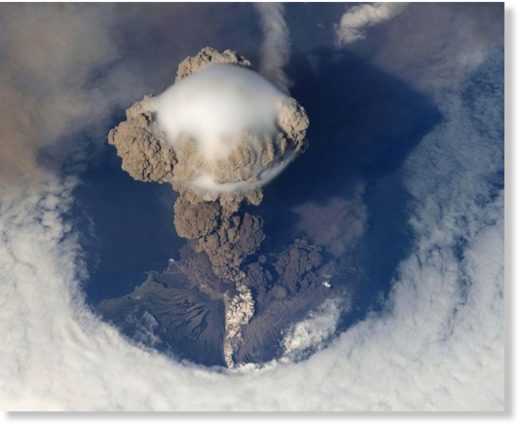 The Kamchatka filial of the geophysical service of the Russian Academy of Science registered eruption and
6km pillar of ash from Klyuchevskaya volcano
positioned on the peninsula, reported RIA Novosti.
'This Wednesday morning local time the volcano blasted ash in to the atmosphere and it spread on more than 60km southwest of the volcano,
writes the agency.
Orange code alert for aviation danger is announced which means that local and international flights might suffer delays.
Klyuchevskaya is the highest active volcano in Euroasia, It is 4740 meteres tall and on the 3th of April 2016 became active.