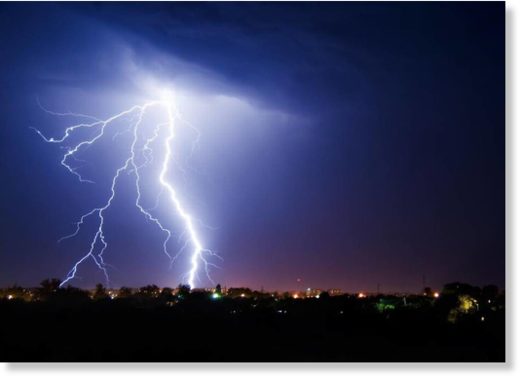 It was a hot Wednesday evening at Bar M Ranch in Jewett, but the heat didn't stop Brett Mitchell from tending to and feeding his prized cattle, or at least the ones he has left.
"A storm came through here early July 4th morning," Mitchell said. "It struck our tree and it had 8 cattle laying around it."
In all Mitchell, who lives in Katy, lost ten cattle: four cows with one calf each; a steer and a heifer during the lightning strike.
He estimates the loss is around $20,000.
"Everything in a 20-foot radius around that tree was dead," Michell said. "They were killed instantly.
It's one thing to deal with maybe one cow, but to be overwhelmed with so many it was pretty hard."
What softened the blow has been the response from the cattle and breeding community since the incident last week, especially after Mitchell posted about his loss to the "Longhorn Friends" private Facebook page.
"We had one guy from Nebraska who said 'just hook on to your trailer and come our way,'" said Jim Mitchell, Brett's father. "We had one from Missouri, one from Oklahoma and just tons from Texas."
Mitchell says 12 breeders wanted to give him livestock. Hundreds of others consoled him as well.
He and his father Jim don't know if they'll accept the livestock at this point. But Brett says they'll press forward with the breeding program they started here in 2013, however they can.