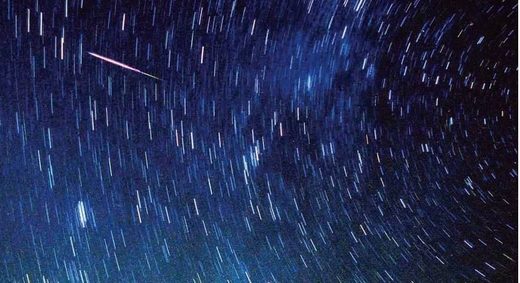 There were reports overnight of a meteor spotted in the skies over the Hunter Valley about 9pm. Geoscience Australia also received
reports of tremors at the time the meteor was spotted.
Residents recounted hearing something like a firecracker going off, or constant thunder.
Similar descriptions were given by people from Cessnock all the way to Swansea.
YOUR STORIES
"Whilst heading north toward the central coast across the Hawkesbury Bridge around 9 pm .... was on the phone to my hubby at the time and described it as a giant falling star .... amazed when I heard there had been a meteor!"
- Jo Simpson
"I saw the meteor from Roseville in Sydney."
- Tariq Siddiqui
"I was driving along Hawkesbury Rd, Winmalee in the BLue Mountains when I saw it. It was a straight track then
broke up into about 10 pieces
. Due north from me."
- Warwick Coghlan