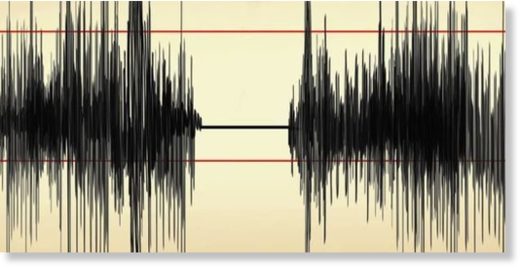 Northern Californians were rather surprised - and perhaps a little unnerved - when more than a dozen earthquakes shook the Sierra region in a single morning. At least 16 earthquakes were registered near the town of Truckee in Northern California, about 200 miles northeast of San Francisco. According to the US Geological Survey (USGS), the first temblor hit the area at about 2:00 a.m., while the strongest shake had a magnitude of 3.9.
"I literally felt a wave under the bed, and I sat straight up," one resident told CBS.
A group of UC Berkeley seismologists says that
heavy rain and snow this winter has contributed to the earthquakes
, which were centered in the Sierra mountains. They say the excessive mass of water and snow puts enough pressure on the mountains to make them move and flex as the water begins to run off and dry out, triggering the earthquakes. "
These stress changes are just giving it that push over the edge, and makes these faults rupture earlier
," said Christopher Johnson, a researcher at Berkeley's Seismology Lab.
Johnson and his team looked at more than three-thousand earthquakes over a nine-year period and found a pattern — exceptionally wet winters cause an uptick in smaller quakes, their recent study says.
This conclusion is challenged by Graham Kent, the director of the Nevada Seismological Lab.
"Typically the load of snow, even in a banner year, is not enough to trigger an earthquake swarm. We do worry that when dams are filled, an earthquake can be triggered," he said.
According to the USGS, more than 40 minor earthquakes have hit the Truckee area since the start of the month.