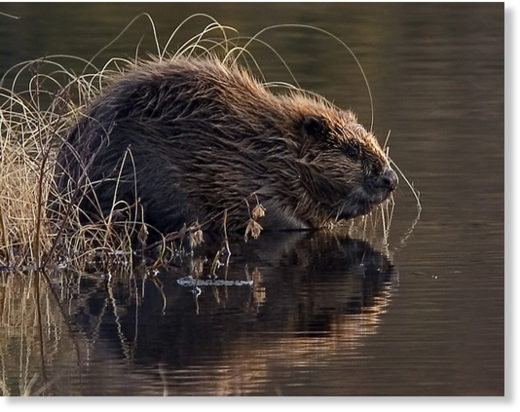 A terrified father has told of how his eight-year-old son was attacked by a vicious 'beast' while swimming in a river.
The boy was left with several nasty marks after being bitten on the shoulder and backside while swimming in the Rhine, in Switzerland, his father said.
And the culprit? A particularly aggressive beaver, the father told local news.
Speaking to 20 Minutes, he said: 'My son swam with his sister between the shore and some wooden boats shortly after 7pm when they began to scream like crazy.
'The beast bit twice - once into the shoulder and once into the buttocks.
'He was tall, about 80 centimeters long, and I could well see his distinctly broad tail.'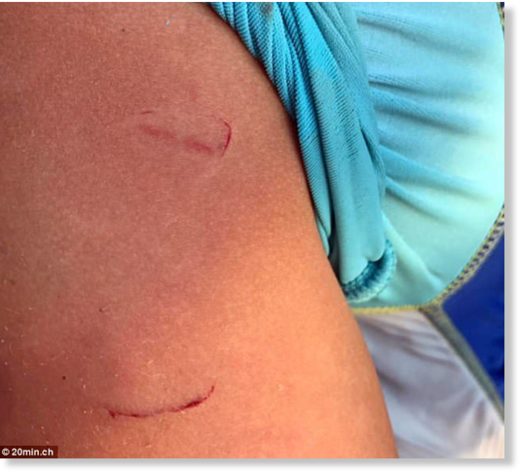 Later the same evening, a woman was bitten so badly she had to go to hospital for stitches, according to The Local.
Authorities in the town of Schaffhausen, where the people were attacked, have now erected signs to warn people of the danger.
Experts said beavers usually do not attack unless their nest is being threatened.
One witness saw the beaver swim into a pipe after one attack, and the council are now investigating whether the animal has built a nest in there.
If so, it will need to be relocated for the safety of both people and the animal, authorities said.
Beavers were hunted to extinction in Switzerland around 200 years ago, but were reintroduced in the 1950s.
Their numbers have since swelled and there are now though to be around 2,300.