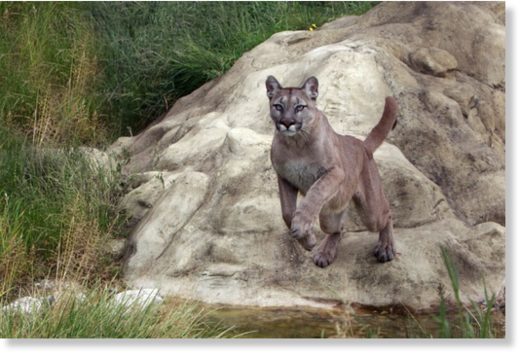 Officials with Montana Fish, Wildlife, and Parks are investigating reports that a man was attacked by a mountain lion near Libby.
Wardens received a report on Saturday, May 27 that a man sustained minor injuries from an encounter with a mountain lion near Boundary Mountain North of Libby on Friday morning.
The man, whose name has not been released
, told investigators he was trying to drag out a log he had cut for firewood when he was hit by the mountain lion and knocked into a tree.
His report goes on to say that he swung back at the animal and hit it before running to his truck.
He told FWP wardens that he scared the lion off with his truck after the animal approached him a second time.
Wardens say the man received superficial scratches to the side of his face and stomach. He reportedly did not seek medical attention.
The incident prompted FWP to bring hounds to track the mountain lion.
Those efforts were called off when they were unable to find the mountain lion after several hours of tracking.
No images of the mountain lion were captured by the trail cameras placed at the site of the encounter over the weekend. FWP says no further action is planned at this time.
Officials say the incident should be a reminder that, although encounters with mountain lions are rare, people should be careful in the backcountry of Montana.
FWP encourages people to travel in groups and carry pepper spray to deter lions as well as bears.