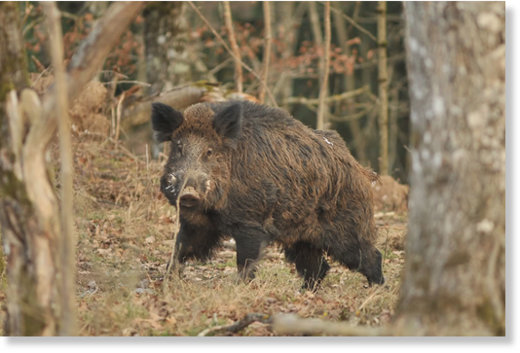 A wild boar charged at children at a playground in Vienna, then hid in shrubbery next to an apartment house before being shot by police.
Police spokesman Patrick Maierhofer says the children ran away and nobody was hurt, in the
latest of occasional attacks involving wild pigs that live in close proximity with humans in the leafy outskirts of the Austrian capital.
Maierhofer was cited by state broadcaster ORF Monday as saying that police decided to kill the animal Saturday after municipal veterinary authorities told them they had no sedation substances available.
Leigh Turner, Britain's ambassador to Austria, was left shaken and slightly injured earlier this month after being chased recently by a hostile boar in Vienna's Lainzer Tiergarten nature park.
Source: AP