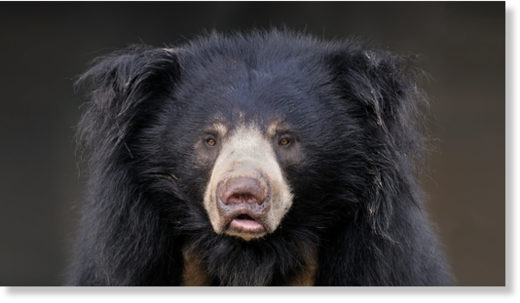 A pack of wild bears killed three people and mauled four others in western Indian state of Maharashtra, police said Saturday.
The bears attacked the laborers in Bramhapuri forest area of Chandrapur district, about 891 km east of Mumbai, the capital city of Maharashtra.
"Today morning a pack of sloth bears attacked people inside Bramhapuri forest and mauled seven people working there," a police official posted at police control room Chandrapur told Xinhua.
"Of the injured three succumbed to their injuries and four others are undergoing treatment at hospital."
The attack triggered panic among the residents.
Maharashtra has witnessed a spike in human-bear conflicts this year.
Prior to Saturday's attack, 20 such attacks were recorded this year that killed four people and left 19 injured in the state, reports said.
Wildlife officials say human presence inside forest area makes bears insecure, following which they resort to attacking people. At times these creatures are attacked by scared villagers in retaliation which also proves fatal for them.
There are strict laws in force in India against the killing of wild animals.
Wildlife expert say mass urbanization, denudation of forests, encroachment of forestland, vanishing of buffer zones in the forests and extraction of medicinal plants are some of the reasons responsible for increasing conflict between humans and animals.
Every year many people get killed or injured in the growing human-animal conflict across India.