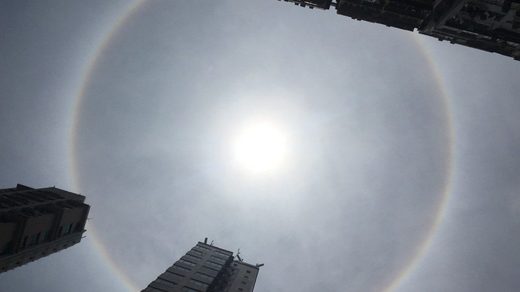 Optical effect reported in districts to the east of the island

Hongkongers witnessed something special in the sky just after midday on Friday, as a "halo" appeared around the sun.
The phenomenon was reported in districts to the east of Hong Kong Island, such as Sai Wan Ho, Tai Koo and Shau Kei Wan.
As people looked up, the sun appeared surrounded by a halo or bubble. The effect was down to an optical phenomenon, as temperatures hit 31 degrees Celsius.
According to the Observatory's website, it is caused by sunlight being scattered from droplets of water in clouds or fog, set against the nearly white background of the sky.