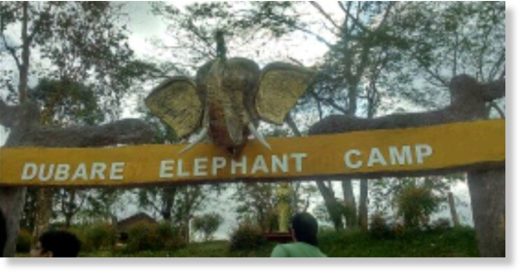 A mahout was killed by Forest department elephant on Thursday in Dubare elephant camp.
Sources said that elephant Karthik (7) trampled Mani (47), a mahout to death while he was providing fodder.
The incident occurred at five o clock in the evening.
Last month on April 17 the same elephant had killed a mahout Annu (45).
The autopsy of the deceased was conducted at Siddapur government hospital and the police officers have registered a case.
Speaking to reporters DCF Surya sen said that after attacking mahout last month, the forest officials had alerted all the mahouts and Kavadis to be careful while handling the elephant .
"The elephant is particularly allergic of alcohol and if anyone goes near to it by consuming alcohol it attacks" he added.