When Stephen Moore installed a dashcam in his vehicle, it wasn't to capture footage of UFOs.
But that's exactly what happened when his son witnessed a
bright light shoot across the Wellington sky
shortly before 8pm on Tuesday.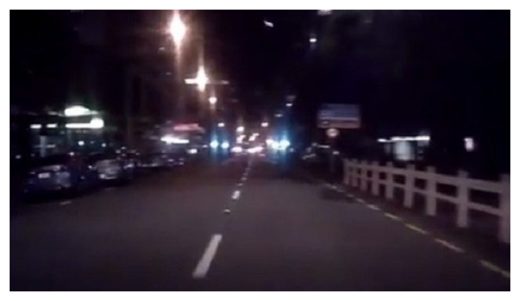 The pair eagerly returned to their home in Hataitai and downloaded the footage from the camera.
"It records in real time, so after we saw it we thought it was too fast to be a plane," said Moore.
Brett Jennings saw something similar in Nelson, and said the light was bright green in colour.
"We saw it at low altitude between Grampions Hill and the hospital tracking south over Waimea Rd."
Dr Claire Bretherton from the Carter Observatory in Wellington said while they don't monitor meteors, they do look into any reports they receive.
"We do often get phone calls from people that have seen something, and we look at those reports and let people know if what they saw could be plausible," she said.
A police spokeswoman said a call just before 8pm may have been related to the incident, when a Wainuiomata resident reported seeing what they thought was a flare.
The police boat, Lady Elizabeth, was deployed, but found no vessels in distress.
Christchurch residents were treated to a spectacle of their own on Tuesday afternoon, when a tow balloon, launched by Nasa earlier in the day from Wanaka, was spotted.