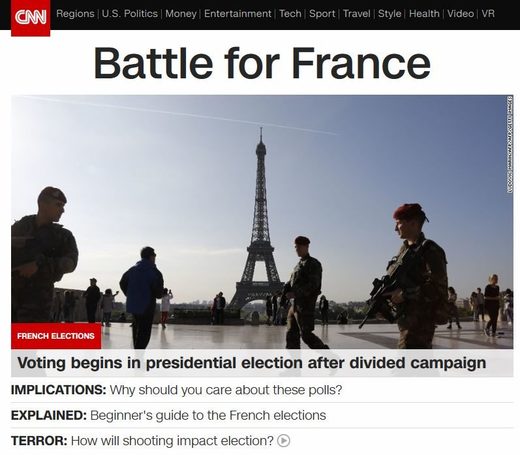 With snap elections called for June, the UK joins a plethora of 'civilized' countries going to the ballot box this year. The world as we know it may be falling apart, but at least people can still vote in referenda and elections, which is a good thing, right?
Russian hacking, the 'deep state', anti-establishment candidates, 'terror' attacks, fake polls and media bias; today's election in France has marked similarities with last year's US elections. The same goes for the UK, where the 'unelectable' Jeremy Corbyn runs against the British 'deep state' in June.
Meanwhile, in Trumpland, war against North Korea is 'on the table'. The Neocon-era 'clash of civilizations' between the 'civilized' world and the 'axis of evil' wasn't meant to survive Trump's victory, but it has...
Today on Behind the Headlines we're taking a look at the line-up in today's first round of the French election, looking ahead to the UK election, and assessing the likelihood of an actual showdown between West and East in northeast Asia.
Running Time:
01:32:23
Download:
MP3