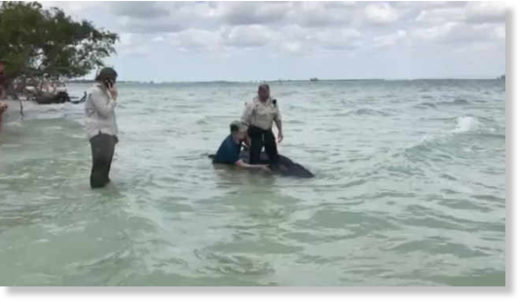 An NBC2 viewer sent in video of a small whale being rescued off the coast of Sanibel.
In the video, workers can be seen attempting to push the whale out into the water.
Witnesses said the whale washed ashore around noon near the Sanibel lighthouse.
The 8-foot whale was euthanized, according to Officer Brian Norris with the Florida Fish and Wildlife Conservation Commission.
He adds it is unknown why the whale beached itself, but the agency is working to determine that through the necropsy and other tests.
Norris said it isn't recommended for people to try to push any stranded or beached whale or dolphin back into the water.
"Usually that is a sign they are in significant distress. The best thing to do is call FWC and report it," Norris said.
Video
here.