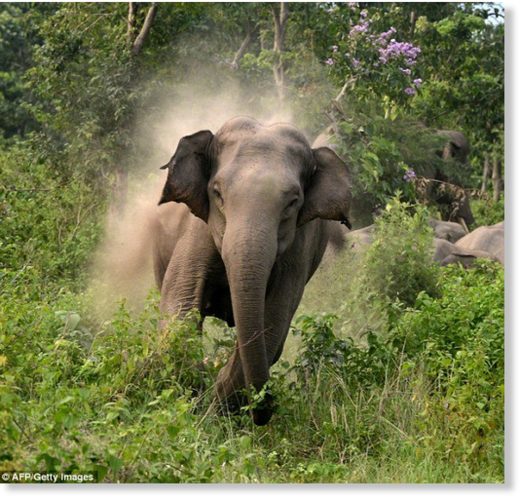 A mahout who was suddenly attacked by a domesticated elephant that unexpectedly got agitated, lost his life. Another labourer suffered serious injuries in the same attack. This incident happened at the Dubare elephant camp in Kodagu district.
Annu (48), working as mahout in this camp, died in this incident, while labourer, Chandra (28), suffered injuries.
Annu was the mahout of a tamed elephant named Ranjan, which is housed in the camp. At around 8 am, Annu was releasing his elephant, Ranjan, from the ropes when an eight-year old elephant, Kartik, which was nearby, suddenly surged ahead and attacked both Annu and Chandra.
The condition of Annu, who suffered deep wound in his stomach after having been pierced by Kartik with its tusk, turned critical. He died when being taken to the community health centre at Siddapur. Kartik continued to behave aggressively and turned its ire on labourer, Chandra, injuring him in his leg and other body parts.
Chandra was admitted into the district hospital in the town. Postmortem of Annu was performed at community health centre, Siddapur.
Siddapur police have registered a case. Divisional forest officer, Sooryasen, range forest officer, Nehru, and deputy range forest officer, Ranjan, visited the spot and conducted inspection.